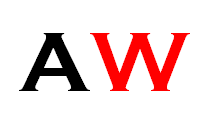 Posted by
Andre Willis
.
Friday Roundup: Networking Questions, Job Hunting with Twitter, Social Media Losers
I've scoured my Twitter feed to highlight a few of my favorite blog posts from the week.  Happy Friday!
Spin Sucks: Your Network and You: The Most Important Question
Guest blogger Justin Goldsborough was asked to share the most  important question he presents to job seekers in interviews.  His answer: What kind of network are you bringing to the table? Justin explains why a person's network offers insight into their value as an employee.
Corn on the Job: A Creative Way to Use Twitter Lists to Get Hired
Olivia Cheung wanted to stand out from the hordes of job seekers, so she started adding recruiters and hiring managers to a Twitter lists titled, "Hire Me."  Rich gives suggestions on how Olivia can improve her strategy.
Convince & Convert: When Will the Social Media Losers Emerge?
Moving on from job search topics, Jay Baer reflects on the current state of social media marketing. He thinks too many companies are earning praise for simply having a presence in the social media space.  What'll  happen when the rest of the business world catches up, and social media is no longer "cutting-edge?"
Leave a comment, and share your must-read posts from the week.