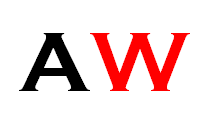 Posted by
Andre Willis
.
Measuring the ROI of Online Marketing (Infographic)
As marketing budgets continue to shift toward digital campaigns, and the economy continues to fluctuate, executives are consistently looking for new ways to understand where their dollars are being invested. My friends at Vertical Measures, a Scottsdale-based internet market agency, created this handy infographic to help companies measure the ROI of the best online marketing techniques.  Click on the image for a full screen view.

You can find a text-only version of this on Vertical Measures' blog, along with its HTML code (to display on your own website).  As Jason explains, this list isn't comprehensive, but it highlights the techniques with the most return.
Side note: Infographics are one of the hottest things on the web right now, which I think can be credited to (or blamed on?) the increased information overload in our society.  Good infographics often combine mundane data with creative visualization to make information more digestible and shareable. Two of the most popular sources for infographics are Good.is and The Oatmeal.
Readers, does this infographic do a good job highlighting the return on investment of online marketing?  Do you have a favorite infographic? Post a link!