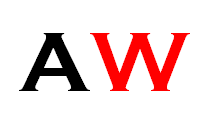 Posted by
Andre Willis
.
#Reverb10 Day 2: Twitter Bird On My Shoulder
I'm participating in Reverb 10, a 31-day online challenge to reflect on 2010 and mentally prepare for 2011. Feel free to read my previous Reverb posts, and follow #reverb10 on Twitter.
Leo Babuata provided Day Two's prompt:
December 2 Writing.
What do you do each day that doesn't contribute to your writing — and can you eliminate it?
I think this question can be interpreted a few different ways. I'll respond by acknowledging what holds me back from my writing.
Twitter Junkie
Twitter has helped me discovered many smart people who've inspired me to start my own blog.  Admittedly, I haven 't posted as I often as I should.  As I type this, there are four unpublished drafts sitting in wordpress account.  What keeps me from hitting the publish button?
I'm guilty of using Twitter, and other social media sites,  to procrastinate when I should be finishing a post.  This action alone isn't what I'd eliminate. I use Twitter to find others' blog posts for ideas and inspiration.  Unfortunately, I start comparing myself against other bloggers, which sometimes makes me apprehensive about publishing my own writing.
Clearing the Hurdle
This topic seemed to resonate among my fellow Reverb-ers today. I can take solace in knowing that I'm not the only blogger who struggles with comparison and self-doubt. So, what's the solution?
Matt Chevy recommends letting go of your inhibitions and start shooting from the hip.  Stop obsessing over every sentence, and just write your raw, unedited thoughts. Eventually, the words will start to flow, and you'll get more comfortable with the process.
Group Discussion:
Bloggers and writers, how would you respond to today's Reverb prompt?
Photo Credit: ChipChick.com